SURFDEK SPORTS
SurfDek manufacture premium, custom and bespoke sports traction pads. We are recognised as world leaders and have gained the reputation of being the go-to company for such traction pads.
Our pads are created from our own unique material, RTM-22. This provides superb grip when it is wet as well as being very long lasting with no deterioration in performance over time. We've had amazing feedback from our customers and board manufacturers worldwide, you won't have experienced anything like it.
SurfDek can produce traction pads for any board, using digital files from CAD for precision. Our designers can create sweeping curves, sharp angles, logos, artwork, text, cut throughs, drop edges and completely unique traction patterns.
RTM-22™
Our traction pads are manufactured using RTM-22™ (Radical Traction Material). RTM-22™ is proudly created in North East of England by SurfDek and it provides the very best traction you can buy. This foam is just 10g (0.02 pound) per 100cm2 (39 inch2).
MG-Matrix-40™
MG-Matrix-40™ is a polymer created by SurfDek specifically for the purpose of surfboard traction pad.
MG-Titan-40™
MG-Titan-40™ is a polymer created by SurfDek infused with nylon fibre mesh to create further strength and reduce ripping.
Team Riders

Our team of athletes represents a dynamic and diverse group of individuals who excel in various sports and disciplines. These athletes embody dedication, talent, and a relentless pursuit of excellence.
Installation
In order to get a perfect adhesion to your board using our traction pads, we recommend you follow these steps.
Portfolio
View just some of our recent custom and bespoke projects/pieces here.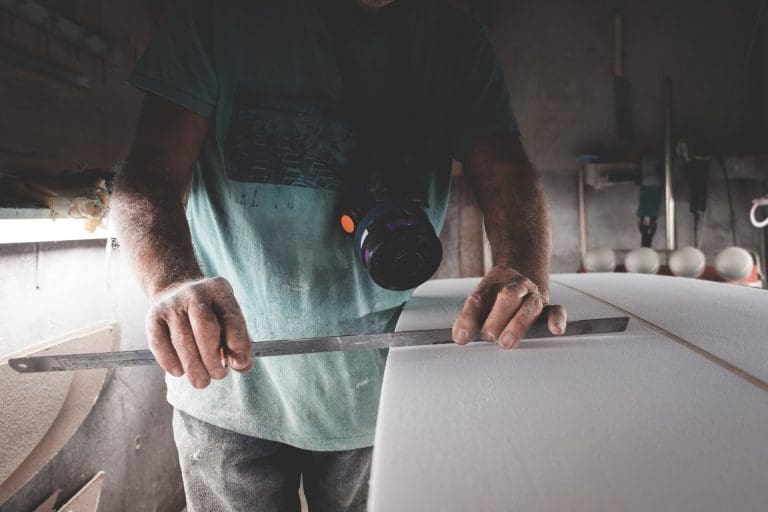 Partners
Nearly half a million boards are produced each year on AkuShaper's integrated hardware and software surfboard shaping package. Used by names such as Tokoro, Lost, RMS and Cabianca.
SurfDek Supply
Our British state of the art manufacturing facility offers in house research and development, through to design and production. As well as creating our own products in this way, we supply carefully selected and vetted products from other brands which go hand-in-hand with ours.
We are authorised dealers of: